Discover a new card : the ARAVIS BUS card.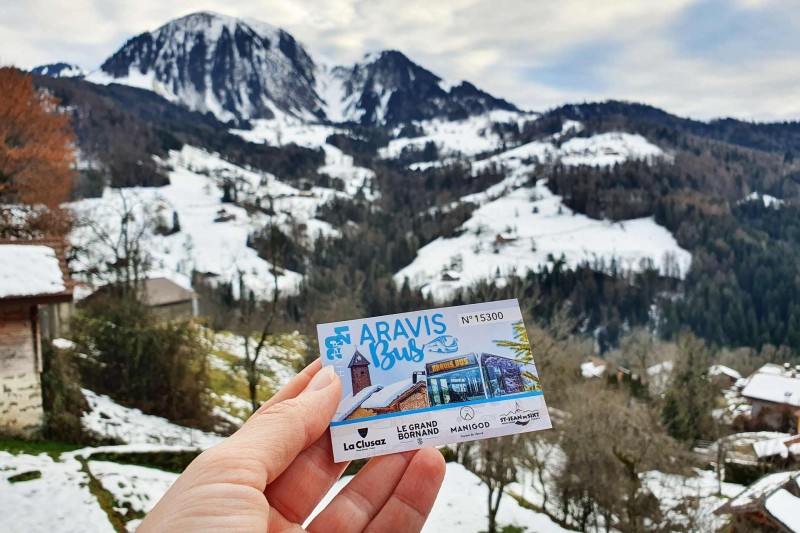 It replaces the guset card since winter 2019. Those cards are non-transferable and mandatory (for adults and children). They are issued by the town hall of Manigod or directly by the owners.
The guests who pay the tourist tax during their stay will receive the card hand-delivred by the host.
With the ARAVUS BUS card, all the Aravis buses are free. You juste have to present the card to the driver when you get in the bus.
The owners who are in compliance with their declarations of the tourist tax can go directly to the town to hall to get the cards for their guests.
It is also possible to ask by e-mail the town hall for the ARAVIS BUS cards and receive them by post.
For this, please
contact Manigod town hall.